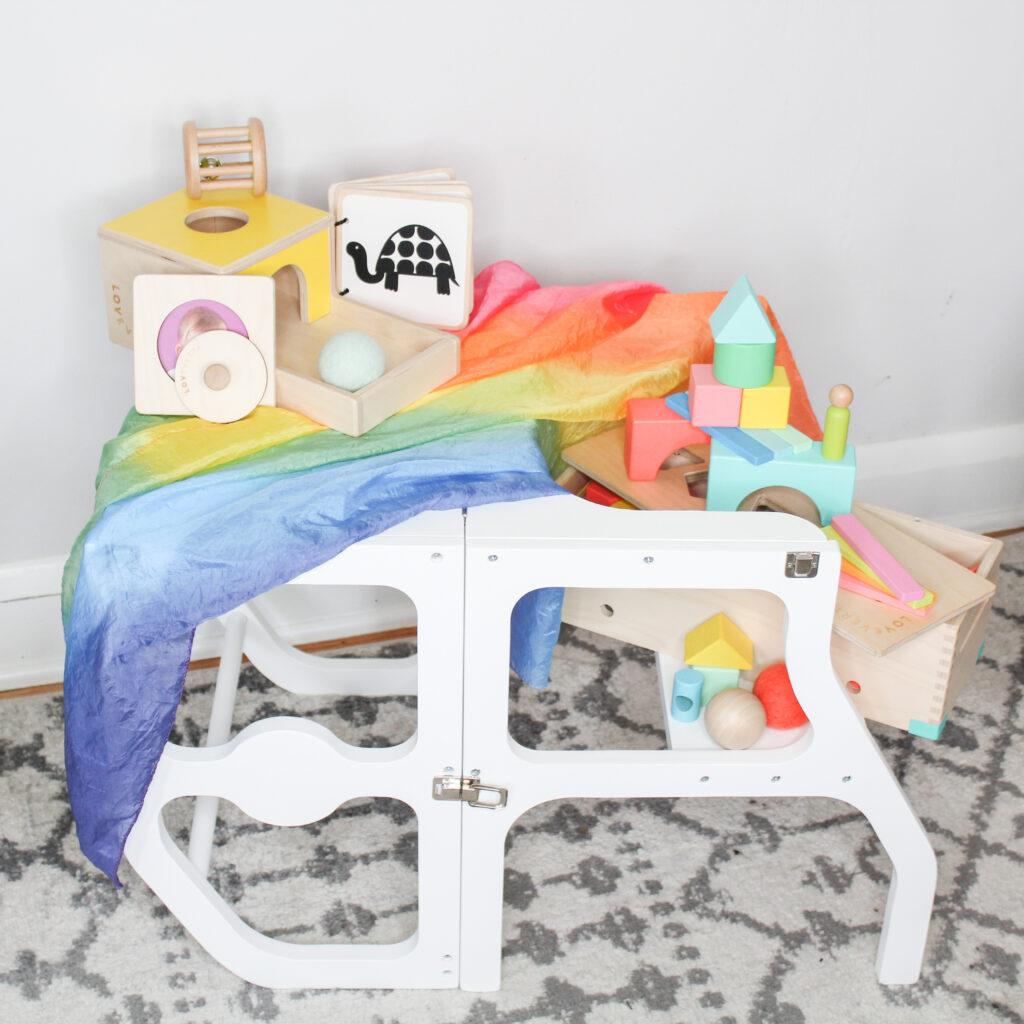 Picking out the perfect Christmas gift for your kiddo can be difficult. Picking one that won't be old news by next Christmas and end up being a huge waste of money, even tougher. In this video I'm gonna share my top Montessori inspired Christmas gift ideas that will last for years to come.
Pikler Triangle
Pikler Triangles are a super popular choice in many Montessori play rooms, and for good reason. Their simple folded ladder design promotes gross motor development, coordination and confidence from as early as 6 months. This item can also grow with kids for years to come, and there are lots fo add on options available to expand play.
Learning Tower
Learning Towers (also known at Kitchen Helpers) are a wonderful way to get your toddler involved in the day to day activities that happen in the kitchen (or any area of your home!). The typical design features a step stool with protective rails around the child to reduce the risk of falls while helping out at counter height.
Block Set
Time tested and toddler approved, you can never go wrong with a good set of blocks! I personally love the block set from Lovevery, as it provides a nice starter variety of designs to allow for a ton of play options.
Play Silks
Who would have thought something as simple as a piece of silk would be so popular? My daughter was gifted one for her first birthday and it is one of her absolute favorite toys! There are so many ways to use play silks (sensory play, imaginative play, bath play) they are sure to be loved for many years.
Sensory Table
A sensory table (or bins if you're short on space) is a great way to keep your kiddo occupied while simultaneously stimulating their senses, as the name suggests. You can fill sensory table bins with anything from water to rice to foam. The options are truly endless, which is why I love this gift idea.
Lovevery Play Kits
If you have been following me anywhere, for almost any amount of time, you know I am a *huge* fan of Lovevery, and more specifically their Play Kits. If you have a limited budget, or if you are just starting to build up your Montessori toy collection, I recommend starting here. Each box is curated with high quality, developmentally stimulating toys and activities for different ages.
Nugget Couch
This four piece transformable play couch has been the hit of 2020 quarantine! It can be a bit tricky to get your hands on one of these, but if you don't mind a bit of wait I have heard nothing but incredible things about the Nugget.
Want more help choosing high quality toys that support your kiddo's development? Come join my Facebook group! Simply Natural Mamas is a space to educate and support mamas on their path to natural living. Our goal is to connect and help moms who desire to live a more holistic, nontoxic and naturally focused life.