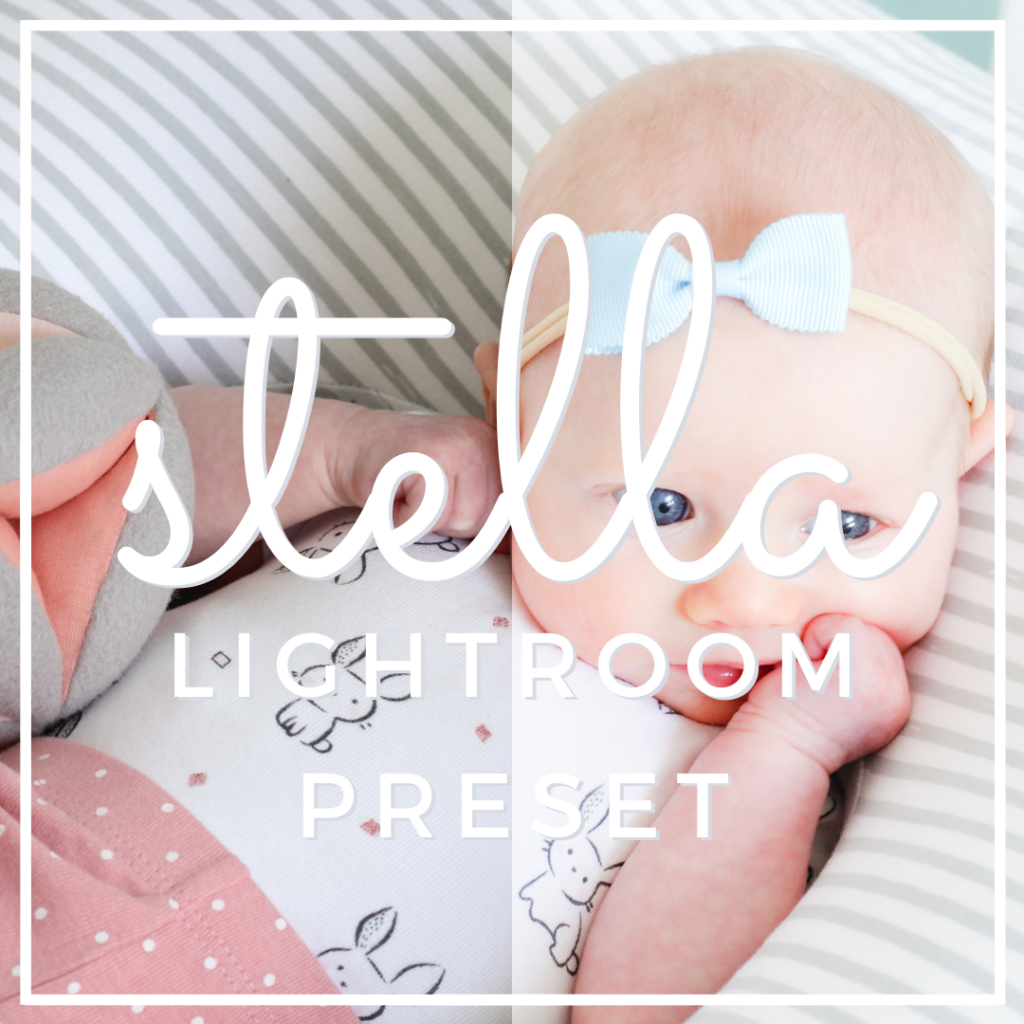 I am so excited to share the official launch of my preset!! I often get asked how I edit my pictures for that bright and airy look, so I created this preset so you can get the same look for your photos in just one click. This is the exact preset that I use on every one of my Instagram images, and I am so excited to see how it looks on your photos now!
Named after my little sweetie who is the subject of most of my photos nowadays, the Stella Preset was designed to give your images a bright and airy look, while retaining the beautiful colors of your photos💕
Adding a preset is a great, easy way to give all your photos (or your Insta feed, or photo book) a cohesive look. Just one click and your pictures will have a professionally edited look! I've included a bunch of before and after examples in this post so you can really see my preset in action.
To celebrate the launch, I'm offering the Stella Preset at 50% off for a limited time!! So don't wait, click the button below to show 🤗 and make sure you tag me in all your pretty new pictures!