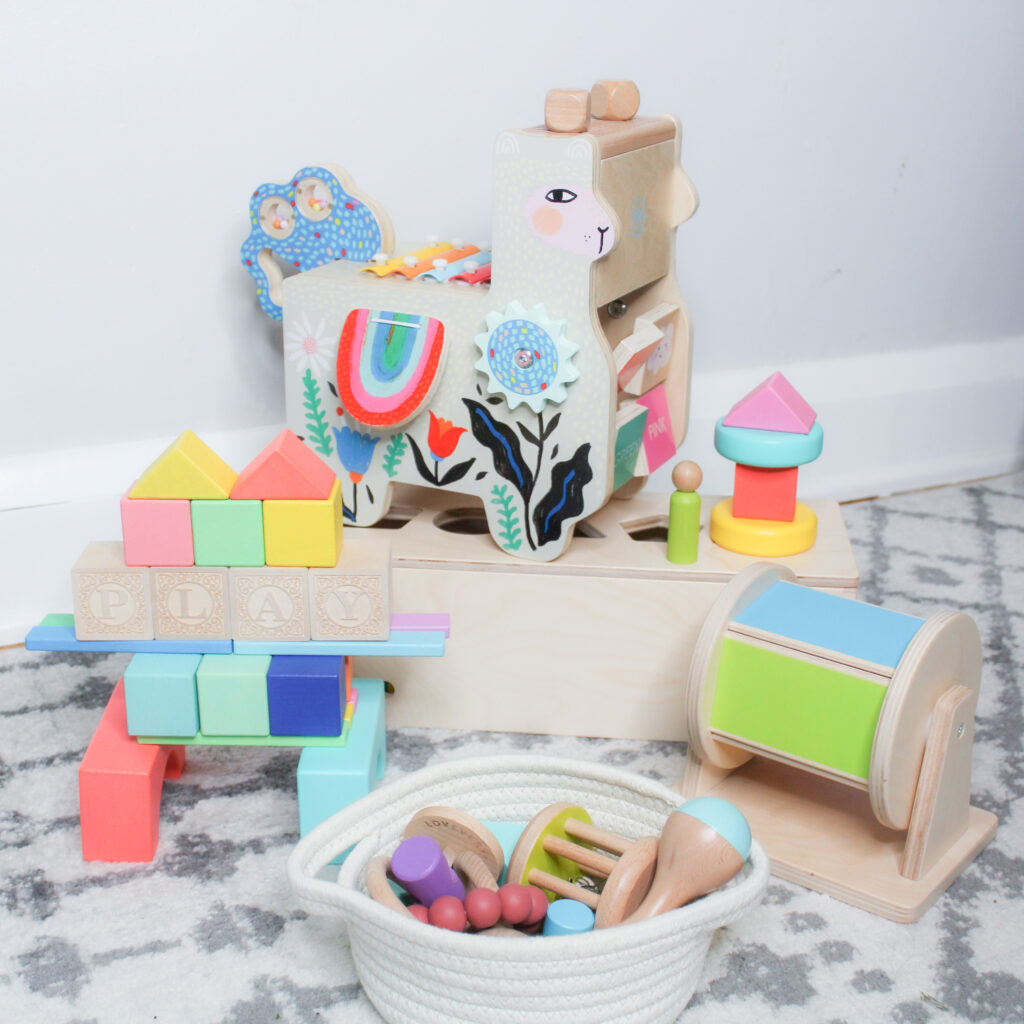 I am extremely picky about the toys that I bring into our home from my 1 year old daughter. There are a few key qualities I try to make sure every toy has before buying it. While not every toy meets every single criteria, having this checklist in mind ensures the majority of my daughter's toys are things I want her to play with.
I prefer quality over quantity
High quality pieces last really well over years
Limited quantity means less clutter to store and organize
Research shows kids are more engaged when presented with fewer toys (reduces overwhelm)
I prefer open ended toys
Improves creativity & imagination
One toy can easily grow with the child and adapt to changing needs
Passive vs. Active toys – I strongly prefer toys that require the child to interact with the toy to play rather than just sit and watch the toy operate (this means no batteries/bright lights/loud sounds/screens)
I prefer wood toys
Less likely than plastic toys to easily break
Wood is better for the environment
Provides a direct connection to the natural world
Safety, less likely to be full of toxins that are in plastic
Want more help choosing high quality toys that support your kiddo's development? Come join my Facebook group! Simply Natural Mamas is a space to educate and support mamas on their path to natural living. Our goal is to connect and help moms who desire to live a more holistic, nontoxic and naturally focused life.